JM series of horizontal colloid mill ,the basic principle of colloid mill is the fluid or semi-fluid material through
the high-speed relative to the fixed teeth and moving teeth between the material By a strong shear force,
friction and high frequency vibration and other effects, effectively be crushed, emulsified, homogeneous, warm
together, so as to obtain a satisfactory fine processing of the product.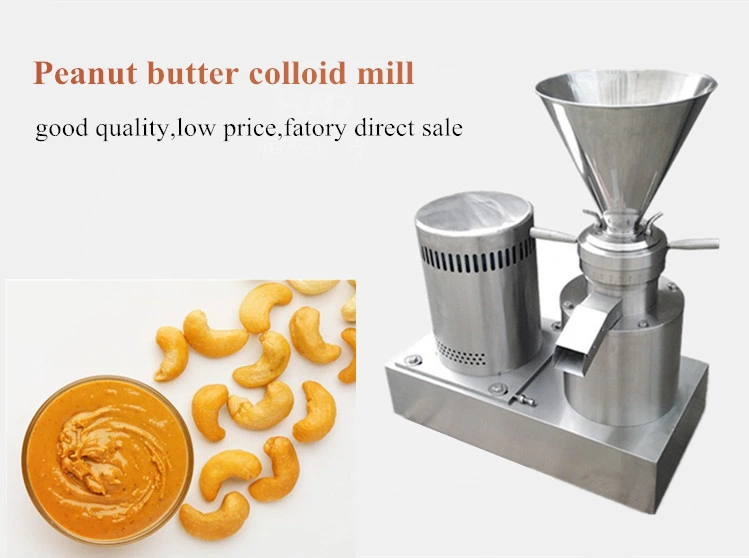 usage:
1. Food industry: dairy products,chocolate,nuts,soya sauce,jam,peanut butter,cream drinks and so on.

2. Chemical industry:pigment,lubricating oil,spices,dye,emulcified asphalt,emulcified rubber,catalyst,paint
coating and so on.

3. Pharmaceutical industry: cod- liver oil,confidentiality,athletes cream,queen bee,pollen and so on.

4. Daily chemical industry: shoeshine,toothpaste,cosmetics,balsam,soap,detergent and so on.

5. Other indurties: construction industry,paper making industry,plastic industry,battery industry and so on.

The paste grinder is the processing machine for colloidal products. It has functions of cracking, cutting, milling,
mixing, etc. After processing, the granularity can be 2-50μm, the homogeneity is above 90%. It is the ideal
processing machine for paste products production.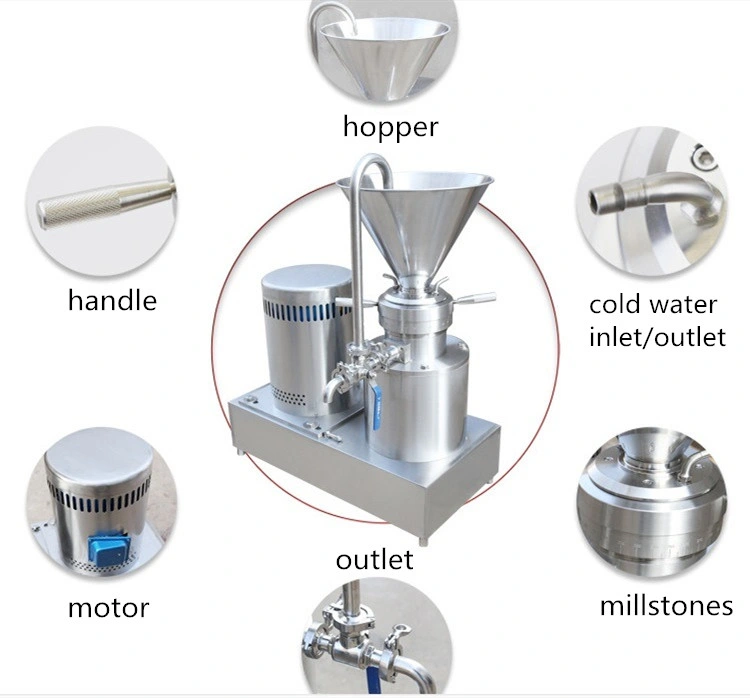 Main Features
1) The machine is divided, vertical and horizontal two specifications.

2) The main part of the host by the shell, stator, rotor, regulating mechanism, cooling mechanism, motor and other components.

3) The main parts are made of 2Cr13,stainless steel, corrosion-resistant, non-toxic.

4) Clockwise rotation of the handle, gap reduction, out of the particles become smaller.

5) Water cooling system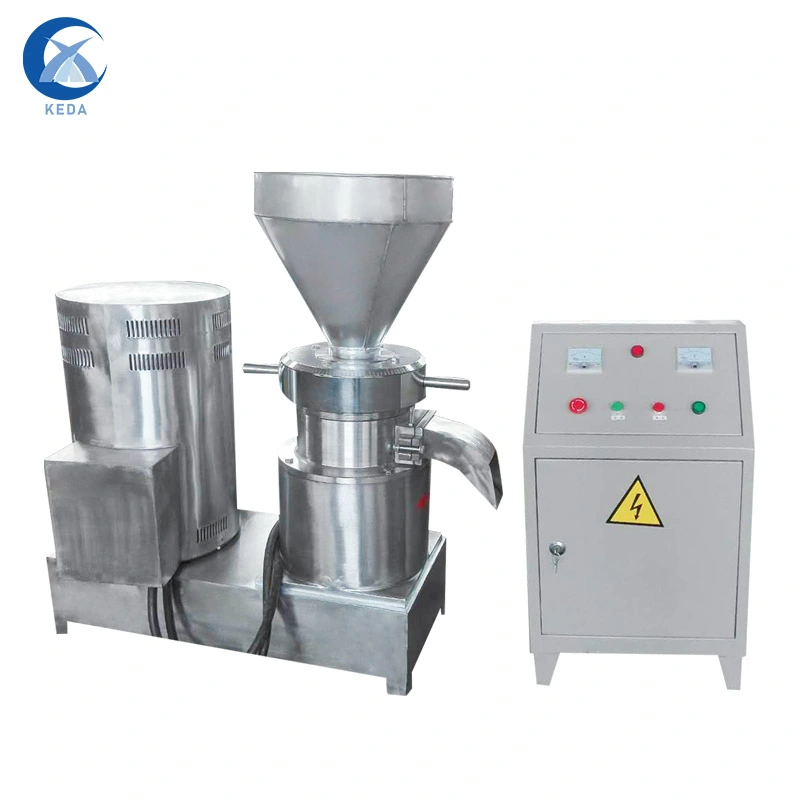 Product Paramenters
JM-50




Contact material stainless steel, other material carbon steel