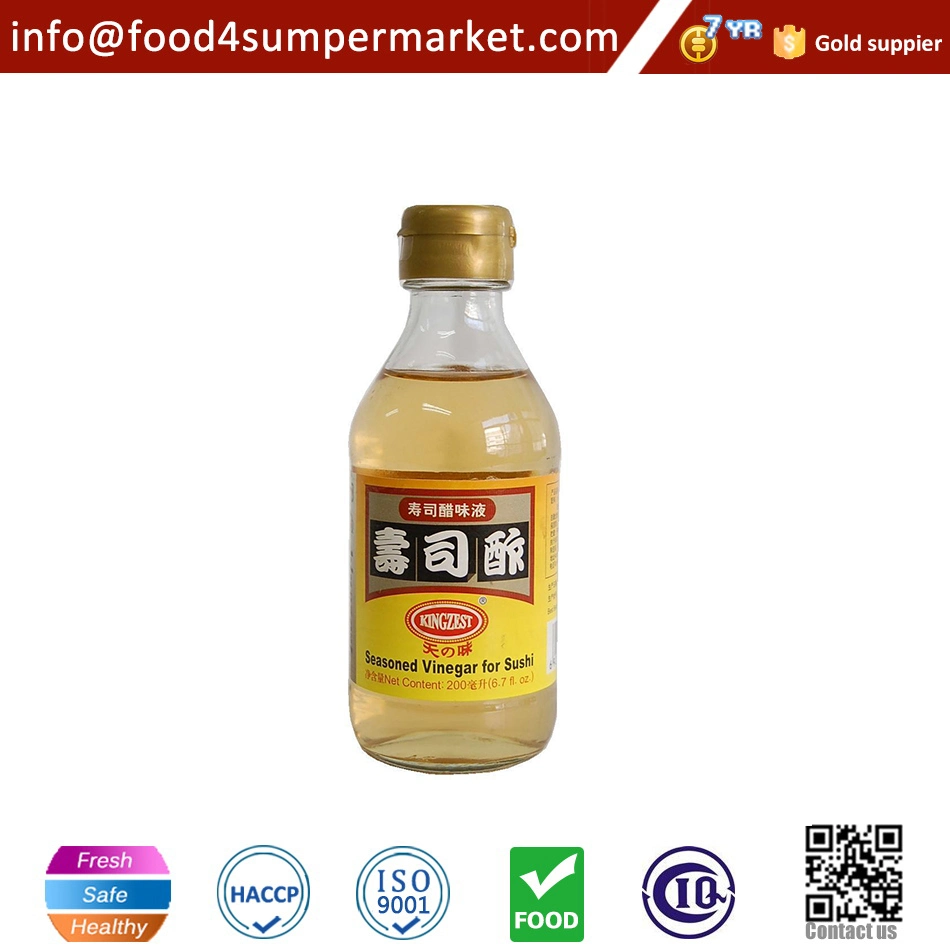 Our vinegar Types: Rice Vinegar, Sushi vinegar, white vinegar, red vinegar, apple vinegar, grape vinegar, peach vinegar, apricot, etc.
Our vinegar Packages: 200ml, 500ml, 1L, 18L, etc.
Our vinegar is purely brewed from rice and can add glucose according to customers demand.
Seasoned rice vinegar ( awasezu) is made by adding salt, sugar ect. This vinegar will be added to cooked rice which is used for making sushi. It is also used in salad dressing, such as ginger or sesame dressing. It plays an important part in Japanese sushi food.
Cooking Direction:
Pour some sushi vinegar onto steamed rice and stir. The rate is one spoon vinegar: 6 spoons rice. It will become tasty sushi rice.
It is workable on western dishes like salad, Chinese cool dishes and also can be a seafood dipping sauce.
Add some water or sprite into sushi vinegar, soon you will get fashion vinegar beverage!
Application: Sushi vinegar is used to season the rice used in sushi. Rice Vinegar commonly is used in food preparation, particularly in pickling processes, vinaigrettes, and other salad dressings.